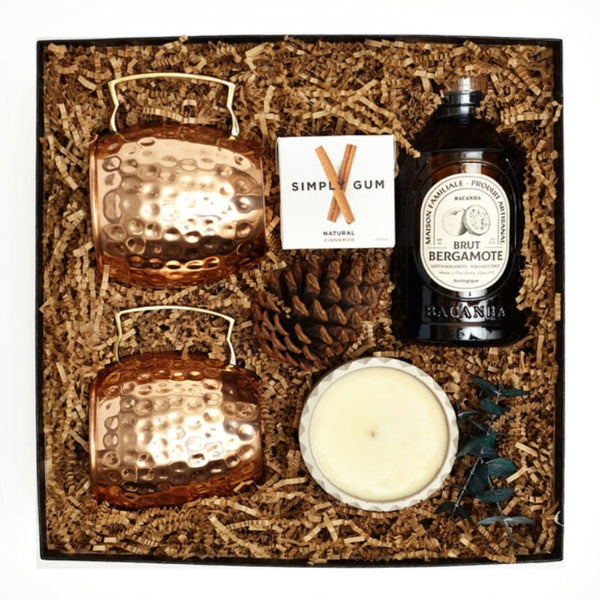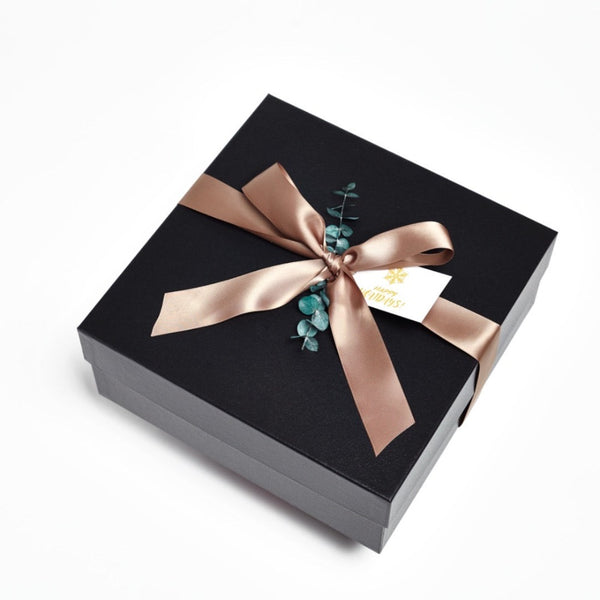 Sip a cocktail or a warm drink in a copper moscow mule while burning a winter balsam candle that sets the festive mood.  This box is perfect as a client gift with its gender-neutral tones.
Box Includes:
2 Copper Moscow Mules
Simply Gum in Cinnamon
Winter Balsam Candle
Bergamot Simple  Syrup
Each box comes filled with kraft crinkle paper and is presented in a black 11x11x4" setup box, tied with a copper double satin ribbon.  It is personalized with a white notecard and a wax seal.  A "Happy Holidays" gift tag is included.  
We reserve the right to make minor substitutions with products of equal or greater value depending on availability.  We will do our best to find equal replacements.