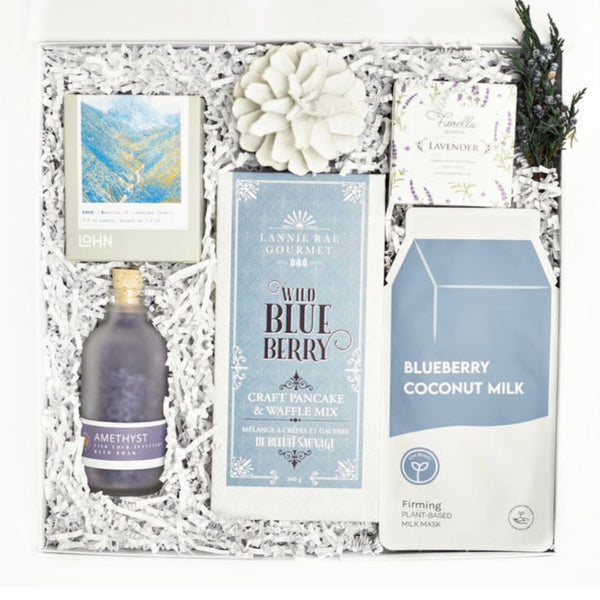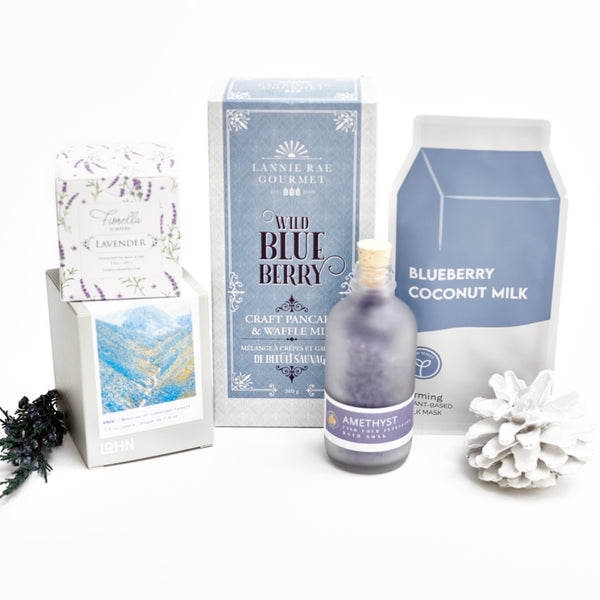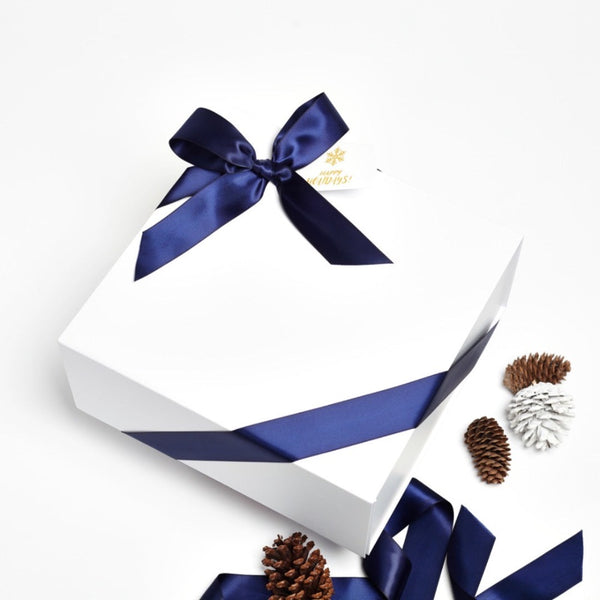 Equal parts self-care and comfort, this box is the perfect gift for anyone that loves a little bit of pampering.  You can't go wrong with this collection of blue products that leave you feeling calm and cool.  
Box Includes:
Lohn Candle
Fiorella Bath Bomb
Blueberry Sheet Mask
Lannie Rae Blueberry Pancake Mix
Amethyst Bath Salts
Each box comes filled with white crinkle paper and is presented in a white 11x11x4" box, tied with a navy double satin ribbon.  It is personalized with a white notecard and a wax seal.  A Happy Holidays gift tag is included.
We reserve the right to make minor substitutions with products of equal or greater value depending on availability.  We will do our best to find equal replacements.